Dr. Jyothi Reddy who is the CEO of a U.S. based software company, has literally slogged hard to be what she is today. It's not everyday that you come across such success stories which make you feel oh-so-inspired and this one is surely an exclusive one from the lot.
Hailing from a village in Warangal in Telangana, Jyothi was a forced orphan as her parents didn't have sufficient money to feed their 4 kids so 2 of them were announced to be without parents in order to find a shelter.
Married off at the age of 16 to a 10 years elder man who was a farmer, Jyothi had to give her energy into farming along with him. After a long day in the paddy fields under the burning hot sun of Telangana, Jyothi earned a meager Rs 5 a day. She did this for five years from 1985 to 1990.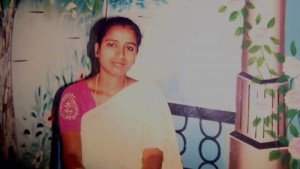 While Jyothi was in a conversation with an online portal, Yourstory.com, she said, "I became a mother at 17. I had to do all the household chores and then head straight to the fields. I would return home at dusk and get down to making dinner. We did not have any stove, so I had to cook on a wood fire chulha".
Fearful of the same lifestyle being carried off to her children, Jyothi thought of changing what destiny had planned for her. "At 18, I was a mother to two girls. There was never enough money for either medicine or to buy them toys".
Forced orphanage, early marriage and two kids to feed had already got an edge over her dreams, still she didn't choose bogging down as an option.
Now, talking about the next giant leap towards her dreams, Jyothi completed a vocational course from Ambedkar Open University and wanted to enroll for MA in English at Kakatiya University in Warangal. "I had often dreamt of having a name plate outside my house with the words 'Dr Anila Jyothi Reddy.'" However, she could not pass her course and all her dreams of doing a PhD in English came to an end.
Then came a chance of meeting with a cousin from the US who undoubtedly gave wings to Jyothi's dreams. Talking about her NRI cousin who inspired her, she says, "She had style. It was so different from my 'teacher look'. I did not leave my hair loose, I did not wear goggles or drive a car. I asked her can I come to America." Her cousin swiftly responded saying, "An aggressive woman like you can easily manage in America".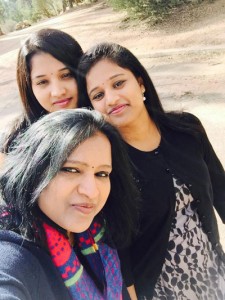 Without wasting anymore time, Jyothi enrolled for computer software classes and managed to apply for a US visa after taking help from her relatives.
After a lot of tough time, finally she reached the United States of America, the land of opportunities too wasn't pleasant enough, initially. "There was no support for me there. I did not know English very well, and it was a struggle each day."
Jyothi's first job in America was as a sales girl, then as a room service person in a motel in South Carolina, as a baby sitter in Phoenix, Arizona, as a gas station attendant, and software recruiter in Virginia. Finally, she started her own business.
Well, only if inspiration meant anything else, I could have felt any more inspired. Much more power to humans like Dr. Jyothika Reddy! It's because of people like you that we don't stop believing in our dreams.