Visiting public places can get highly risky and chaotic for our favorite Bollywood stars and a major credit of it goes to their over-enthusiastic fans who lose control over their behavior. In order to have just one glimpse of celebrities, the audience can sometimes be aggressive and practice violence and there is no 100% surety that every person in the crowd is an admirer, some also can be harmful on purpose. So to deal with all the security aspects, each of the Bollywood celebrities ensure to have the best of their bodyguards. Let's know more about the unique qualities of the bodyguards of our favorite celebrities.
Shera, bodyguard of Salman Khan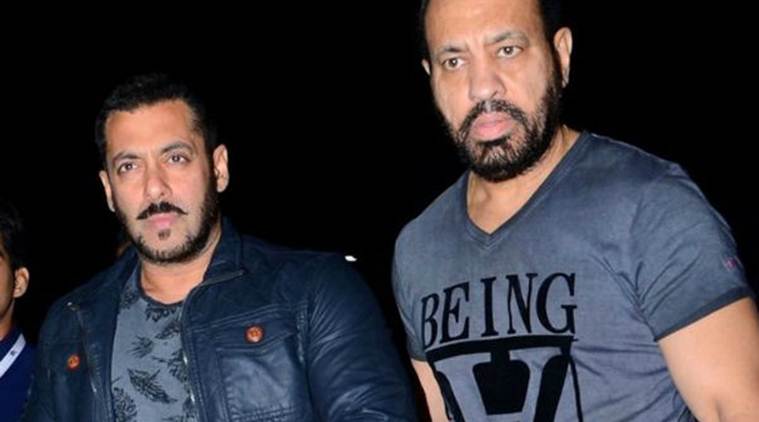 Shera is protecting Salman Khan for over 20 years now and along with this full time service, he also runs his own security firm. Not only he is serving Bhaijaan of the country, but he has also guarded the safety of many other international celebrities when they visited Mumbai in the past, like Will Smith, Jackie Chan, Michael Jackson and Justin Bieber. His monthly income is INR 15 lakhs pm which equals to that of a well-placed software engineer.
Ravi Singh, bodyguard of Shah Rukh Khan
SRK was earlier guarded by Yaseen Khan who has now established a security firm of his own. Replacing Yaseen is Ravi Singh who protects Shah Rukh Khan at all public places in India and across the globe.
Jitendra Shinde, bodyguard of Amitabh Bachchan
Jitendra Shinde has been serving Amitabh Bachchan's security needs from a long time now. He was also responsible for Elijah Wood's protection when he visited India.
Yusuf Ibrahim, bodyguard of Shahid Kapoor and Sunny Leone
Yusuf Ibrahim has been in the top bodyguards of the industry and currently serves  as Shahid Kapoor's and Sunny Leone's bodyguard. Along with this, he is also the owner of his security firm '911'.
Mayur Shettigar, bodyguard of Hrithik Roshan
Mayur has been serving Hrithik's security needs from a long time and is more like a family member to him now. Before Hrithik, Mayur was the bodyguard for many actors namely, Amitabh Bachchan, Rani Mukherjee, Preity Zinta and Aamir Khan.
Shreysay Thele, bodyguard of Akshay Kumar
Shreysay,better known as Shree is the bodyguard of the action hero himself, Akshay Kumar. USP of Shree is that he has a photographic memory and fast moves.
Yuvraj Ghorpade, bodyguard of Aamir Khan
Aamir Khan is famous for taking his 6-7 security personnel along, wherever he goes and out of these men, Yuvraj Ghorpade remains a constant leader. So much so, that he even accompanies Aamir to the gym.